The Genesis Project has been awarded by Sedus Gesika at the EIMU,
the international Exposition of Office furniture that takes place every year in Milan.
Genesis is the evolution of humankind, of the earth.
It's the first breath of life.
It's a splitting cell creating a single thing.
It's vulcanoes that mould the earth.
It's the evolution of communication.
❦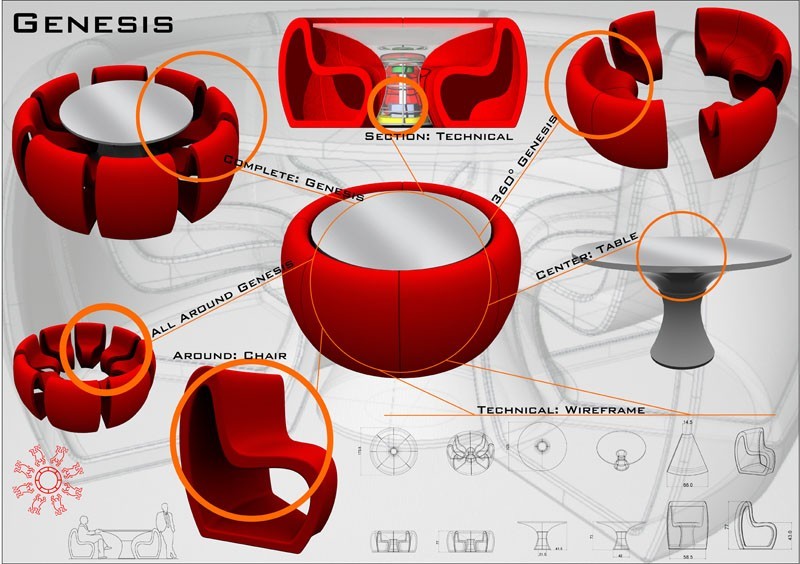 Project developed with industrial designer Paolo Lugaro & interior designer Marco Matera.