Visa is looking for a stand out idea for its point of sale material for the Turin 2006 Winter Olympic Games.
"An abstract idea. The Turin's icon, the spirit of the Winter Olympic Games and the inspired participation of Visa.
Images start to whirl in our brains. An object that condenses all in one. From three to one.
Separated lines start to crash one on each other creating suggesting shapes.
We start building the first models and the vision is there, right in the middle of the table.
We've created the encapsulation of the Visa sponsorship for the 2006 Winter Olympic Games of Turin."
The "mole" is mass produced and shown in stores such as Mont Blanc, Ferragamo, Tommy Hilfiger, Hermes,
Carlo Tivioli, Fnac, Official Olympic Merchandise Retail stores and many more.
❦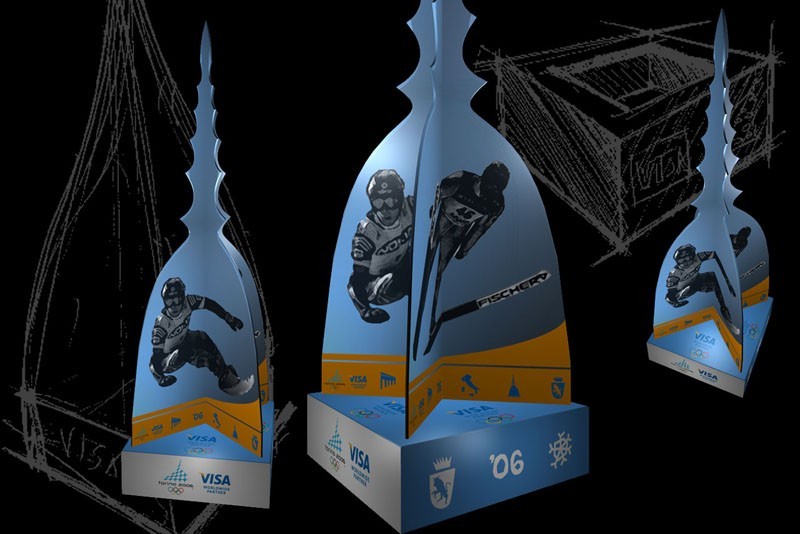 Project developed with industrial designer Paolo Lugaro.