Nowadays most adventures are somehow tamed and far away from being truly challenging.
This way motorcyclists traveling "alone" all the way down through Africa have an entire crew with three cars to follow them for assistance. This way the truck traveling through Groenlandia simply follows the path opened the day before by someone else.
Even though sometimes there's still someone that wants to play outside the common rules and takes off alone.
❦
"The perils and rewards of doing it alone are clear cut. On the debit side there's no one to help you in times of difficulty and no familiar face to share your experiences with. […] All this make your trip hard and inevitably introspective. […]
It all sounds miserable until you consider the rewards of solitary travel. Riding solo your social exposure can be more acute; unless you a real hard-richest aspect of your trip; you have to look out at the world instead of being protected by the bubble of companionship. […]
Be under no illusions that at times it will be utter misery and frustration, but this is all part of the nature of adventure and typically your fortunes will swing the other way before long."
"Adventure Motorcycling Handbook" by Chris Scott.
❦
"Michael Martin has become a specialist in photographing and writing about deserts. Born in Munich in 1963, he had already discovered his love of deserts by the age of seventeen. Over two decades he has undertaken eighty journeys through the deserts of Africa, published 15 books of photographs up to now and held over 1,000 slide presentations, including one at the Royal Geographical Society in London. In 1999 he began work on his latest project "Deserts of the Earth".
Michael Martin studied geography, ethnology and political science in Munich and is a qualified geographer. He is not only an excellent lecturer, but also a brilliant photographer. His pictures can be seen in major exhibitions and are regularly featured in international magazines. His latest book "Deserts of the Earth" consists of nearly 400 pages and is being published worldwide in five languages."
Source Michael Martin's website.
❦
"On this latest project Planet Desert, Michael Martin will stay with his well-proven method: he will travel with a standard BMW R1200 GS Adventure adapted only with a few special features provided by Touratech for extreme use such as a pannier system, ceramic clutch, GPS, long-distance headlamps and oil pan guard. In addition to the travel-tested R 1200 GS Adventure, Martin will also be making use of the BMW Motorrad range of accessories and rider equipment which has proved itself many times over on such extreme projects.
Documentation of Martin's travels is up to him as he will travel alone to some of the most remote spots on earth.
Michael Martin is traveling without a back-up team or external film team. This guarantees maximum authenticity and genuine adventure. State-of-the-art film and photographic technology and decades of experience ensure professional results."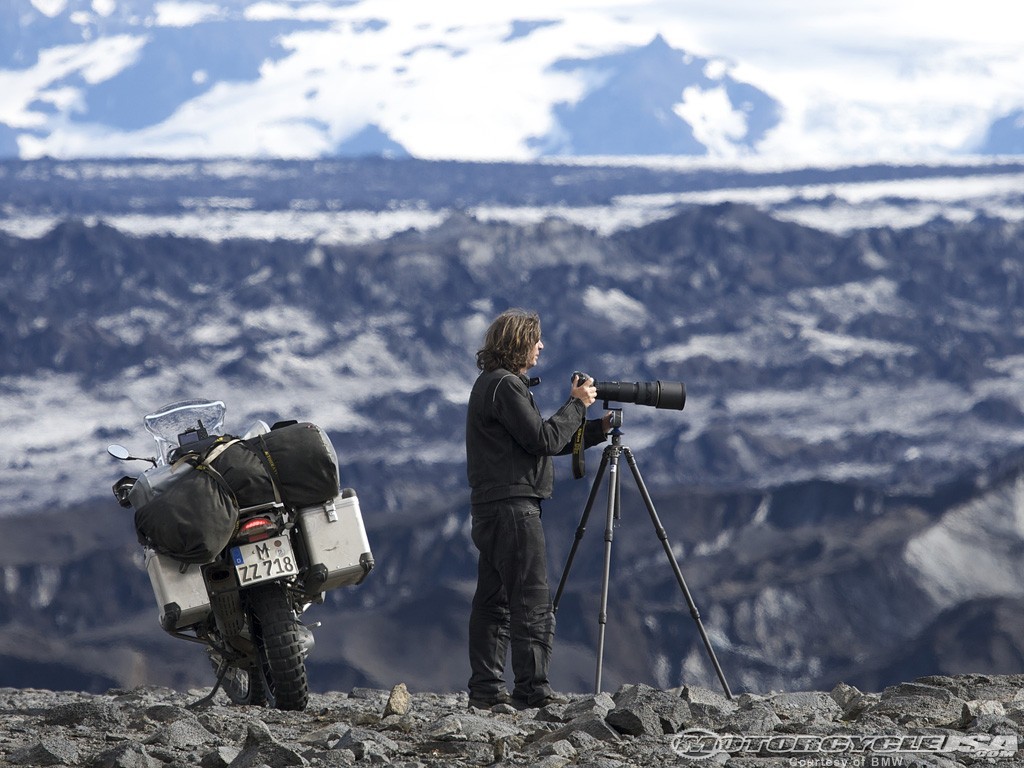 Planet Desert BMW R1200GS Tour | Bill Muneio