Cehoz™ and Nutriaid joined together to create "Nets4Children", sensitization campaign focused on buying and promoting the usage of mosquito-nets for children that arrive to the nutritional center NutriAid of Butare in Rwanda.

For every sold T-shirt supporting this campaign Cehoz™ will allocate part of its income to NutriAid, humanitarian organization working everyday protecting children's rights, to buy an anti-malaria mosquito-net.
A website has also been created to explain more details about the fight to malaria.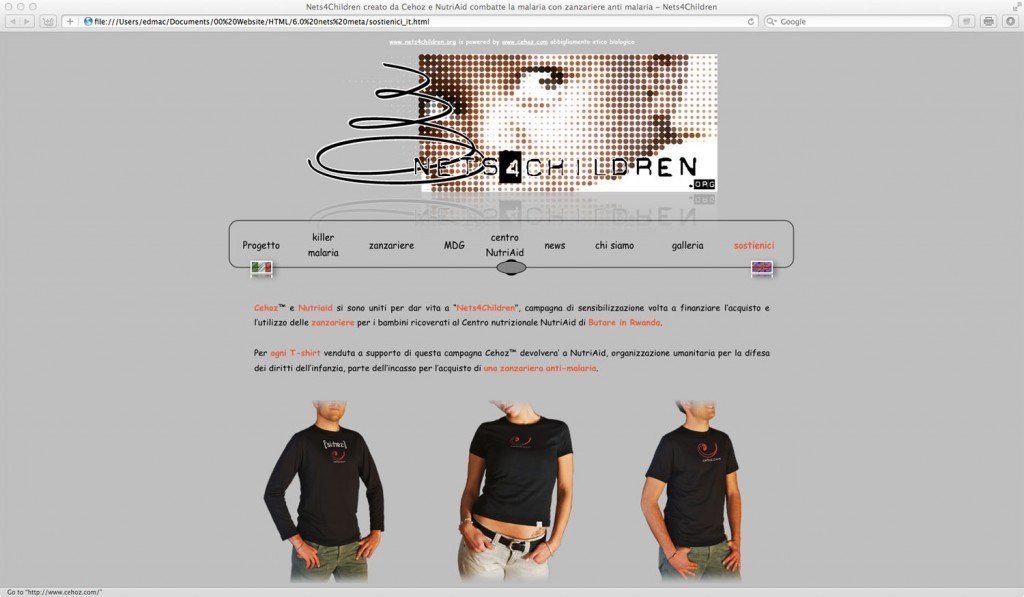 To learn more please visit: